About Course Instructor(CI) Clubs
Research clearly shows that the single most important factor in a child's education is the quality of teaching. Good course instructors are not born that way — they are developed. We have to invest significant resources in training and development programme to improve our CI's professionalism.
Our CIs are developed through training, mentoring, grading test and ongoing professional developments like SMM Methodology Training, Total Quality Workshop, and Teacher Training Courses conducted by MRC.
CI clubs is one of the ways how we show appreciations to the efforts contributed by our course instructors. Here in SMM group, we always make sure that everyone that serve under our corporate umbrella success in their life.
Every course instructor in SMM will get their promotions once they met with the criteria. The opportunity is to move away from ordinary Course Instructor to becoming one of our DBA that will hold position involving Strategic planning and management.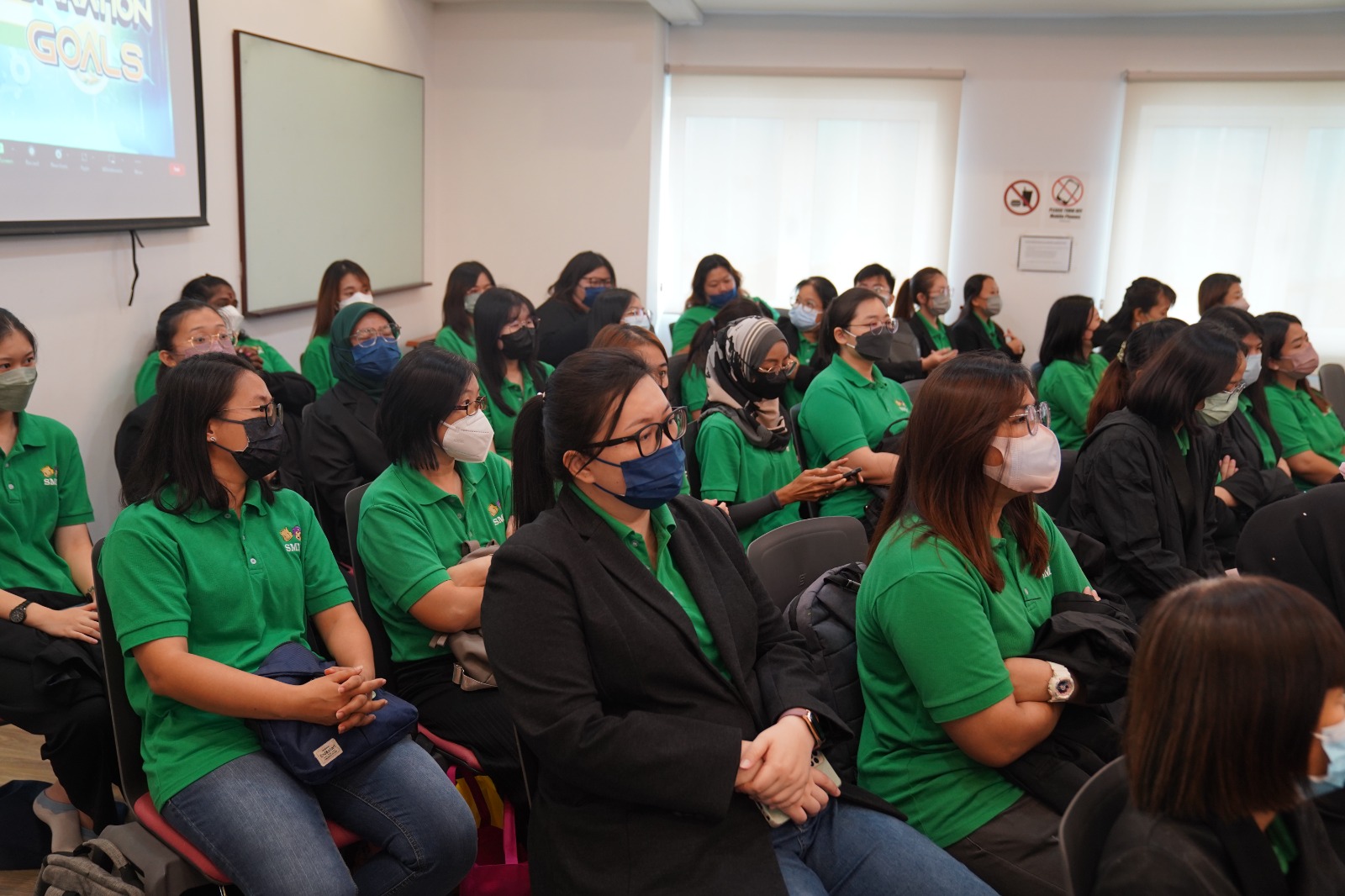 CI Requirements
All Course instructors can be hired by the principal coach themselves. However, we do provide principal with a recruiting platform such via our websites. Course Instructor's career path will be monitored by Eduprenuerial Learning Development effective management. Below outlines the requirement for a course instructor.
The course instructor must possess a minimum of SPM/ STPM or Diploma in Early Childhood with at least 6 credits including Bahasa Malaysia.
Graduate possess a good honours degree or Diploma in Early Childhood is preferred.
Strong communication and presentation skills.
With relevant experience & references
Computer literate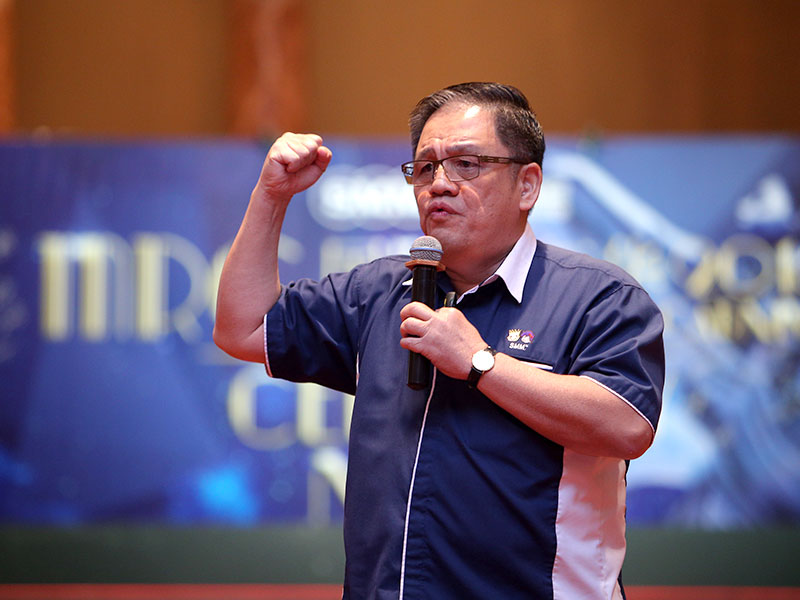 ---
CI Career Path
In SMM education group, every course instructor will have their career advancement taken care of by the SMM Education Group. Course instructor that achieves their requirement will be promoted to hold various management positions. Graph below outlines the promotional path for Course instructors.
Course Instructor Task
We are actively seeking dedicated and dynamic Course Instructors to assist us in our centres:
Requirements:
Above 18 years
Minimum SPM or higher
Minimum 1 year of working experiences (Fresh graduates are encouraged to apply)
Able to work independently with minimal supervision
Salary scheme will be based on both qualification and experiences of candidates.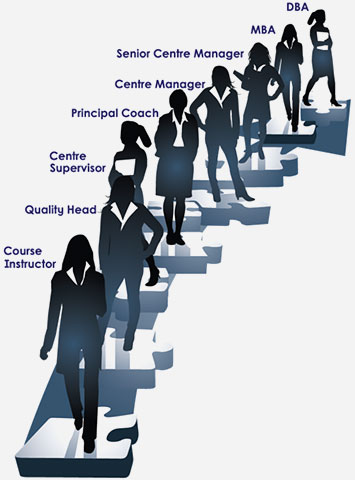 Responsibilities & Requirements
Candidate must possess at least a Diploma or Degree in Computer Science/ Information Technology or equivalent.
At least 2-3 years of working experience in related field is required for this position.
Responsible for the implementation and continual maintenance of the company's information system.
Preferably executives with experience in ERP system, server environment, networking, database admin or equivalent.
Provide prompt end-user support.
Liaise with vendors in coordinating related matters.
Reviewing existing work practices and implements necessary improvement.
Required skill(s): Knowledge in ERP, SAP is added advantages.
Required language(s): Chinese, English, Bahasa Malaysia
Responsibilities & Requirements
Candidate must possess at least a Diploma or Degree in Computer Science/ Information Technology or equivalent.
At least 1-3 years of working experience in related field is required for this position.
Proficient in Laravel, PHP, JavaScript, HTML and CSS.
Familiar with the Bootstrap AngularJS/ReactJS/Vue mainstream front frame, familiar with NodeJS as points.
Participate in the functional development of back-end system modules.
Participate in back-end framework and component usability improvements, infrastructure development, and driving the implementation of new framework technologies.
Required skill(s): Knowledge in MYSQL, MariaDB, Unix-like operating systems is added advantages.
Required language(s): Chinese, English, Bahasa Malaysia
Fresh graduates with good programming skill will also be considered.
We are looking for a UI/UX Designer to turn our software into easy-to-use app for our clients.
UI/UX Designer responsibilities include gathering user requirements, designing graphic elements and building navigation components. To be successful in this role, you should have experience with design software and wireframe tools. It'll be an added advantage if you also have a portfolio of professional design projects that includes work with web and mobile applications.
Ultimately, you'll create both functional and appealing features that address our clients' needs and help us grow our customer base.
What You're Responsible For:
Investigating user experience design requirements for our suite of digital assets.
Developing and conceptualizing a comprehensive UI/UX design strategy for the brand.
Producing high-quality UX design solutions through wireframes, visual and graphic designs, flow diagrams, storyboards, site maps, and prototypes.
Designing UI elements and tools such as navigation menus, search boxes, tabs, and widgets for our digital assets.
Collaborating with the project requestor and programmers to ensure the creation and delivery of tailored experiences for the digital user.
Adhering to style standards on typography and graphic design.

Skills and Qualifications:
Proven work experience as a UI/UX Designer, Graphic Designer or similar role
Knowledge of wireframe tools
Team spirit; strong communication skills to collaborate with project requestors.
Good time-management skills
A bachelor's degree and a minimum of 2 years UI/UX design experience for digital products or services.
A portfolio of professional UI/UX design work for both web and mobile platforms.
Working knowledge of the following technologies and software: Sketch, Figma, Visio, HTML, CSS (SCSS), iOS, Android, Design Systems, and Adobe Creative Suite.
A team player but can work independently too.
Excellent written and verbal communication skills.
Multi-tasking and time-management skills, with the ability to prioritize tasks.
Responsibilities
Analysis of user requirements.
Draw with Flowchart, System Diagram.
Draw in Wireframe & Prototype.
Develop mobile apps.
Debug, troubleshoot & fix issues.
Requirements
Bachelor's degree in Computer Science.
Develop with MYSQL, and SQLite Database.
Have two or more iOS/Android apps developed with Flutter and published on App Store/Google Play.
1 year of experience in developing Flutter Application for mobile.
Experience with third-party libraries and APIs.
Experience with GitHub.
Experience in writing readable code, and creating extensive documentation for existing code.
Well organized with good communication skills
Ability to successfully work under tight project deadlines.
Experience with GitHub.
Responsibilities
Responsible in collecting, analysis and reporting a solid market intelligence database for proper decision making and planning.
To develop sales strategies with action plans in order to achieve sales target and desired goals.
Conduct sales oriented presentation & prepares relevant correspondence for closure of sales.
Manage accounts and meet or exceed targets relating to revenue growth or activities.
Provides timely feedback and report to management regarding ETLs performances in assigned territory.
Develop effective and excellent services to establish long-term business relationships with customers.
Work closely with the Regional Champion to identify new business opportunities to meet targeted sales performance.
Work closely with the billings team to ensure punctuality of materials delivery.
Ensure enquiries and complaints are well attended and responded in a timely manner.
Responsibilities to handle daily sales operation including sales enquiries, sales ordering, collection, payments record, and customer database update and order confirmation posting.
Administer, promote and coordinate internal learning programme for ETLs & course instructor.
To visit branches to conduct quality check at learning centre and provide written report thereafter. To route ride with Regional Champion with the intention to improve quality of service delivery and customer experience at learning centre.
Ability to handle any ad-hoc task assigned from time to time.
Requirements:
Candidate must possess at least Diploma in Multimedia Design, Interactive Media, and Multimedia Design, Digital Media or any related certificate.
At least 1 - 2 years working in Video Production, understand principles of videography shooting, video effects, or any education-related multimedia or video production projects.
Good knowledge in management video production processes and able to deliver based on client requirements.
A Creative, Inspiring, & Innovative personality.
Well understanding of the principles of photography.
Good knowledge in Adobe CC Software or editing skills
Passionate in visual effects gimmick, keep yourself up to date with the latest editing effects and techniques.
Understand the usage of scenery in the film, good sense of visual composition, and inspire team members.
With an open mind to accept feedback and comment from others.
Designing & creating recruitment and education learning content for marketing purposes.
Pleasant personality, attentive to details, good communication & teamwork.
Responsibility:
Responsible for offline & online video editing to support the marketing department.
Responsible to produce a significant quality greetings video to bring out the company's brand identity.
Self-management makes sure the project assigned is on track.
Teamup with team members upon live streaming event video shooting and video editing support if necessary.
Requirements
Age: 20 - 32
Candidate must possess at least a Diploma or Degree in 3D Art/Design/Creative Multimedia/Motion Graphics/Animation or other related fields.
Using 3D Maya to do character's skeleton binding and animation production, and understand on using Arnold for rendering.
A Creative, Inspiring, & Innovative personality.
Well understanding to the 12 principles of animation.
Basic knowledge in Adobe CC Software or editing skills.
Passionate in 3D animation, games, or the education industry.
Strong knowledge in 3D Modelling, Texturing & Rigging, 3D Animation processes.
Designing & creating 3D elements for learning, marketing & events in multimedia projects.
Pleasant personality, attentive to details, good communication & teamwork.
Responsibility
Responsible for the action design and production of 3D objects & characters.
Responsible assist in the 3D Animation Production Processes including rigging, texturing & animating to produce a good quality of 3D animation
Self-management make sure project assigned is on track
Research & brainstorm for 3D Animation Storyline.
Requirements
Candidate must possess at least a Bachelor Degree in Accounting/ ACCA/ CIMA/ CPA and equivalent.
At least 2-3 years of working experience in an audit firm/commercial company.
Good communication, leadership and interpersonal skills.
Able to work as team player and deliver under pressure, within tight deadline.
Must have good proficiency in Microsoft Office and Accounting software ( AutoCount and UBS)
Good command of written and spoken English
Responsibility
Oversee the accounting function of the company.
Responsible to ensure smooth daily operation of the finance department.
Responsible for the full spectrum of accounting including AP, AR, GL, FA.
Ensure timely account closing including financing statements/ report preparation.
Review full set of accounts at company level including approving journal entries, invoices, Debit/Credit Notes, bank reconciliation.
Review and analyze management accounts including preparing financial highlights on a quarterly basis.
Develop and implement finance policy reports in a timely, accurate, and efficient manner.
Able to handle final audits independently. Review and guide juniors on the preparation of audit schedules/confirmations/calculations for external auditors and liaison with the external auditors.
Handle taxation and ensure compliance with regulatory requirements. Handle tax compliance work by preparing/reviewing. schedules/calculations/information/letters/documents from tax agent and liaise with tax agent/IRB/ATO/Custom etc.
Prepare or review business plans and budgets.
Support in preparation of budget and forecast.
Manage and track capex expenditure.
Liaise or coordinate with internal and external parties on the accounting and financial issues whenever required.
Continuously propose and support the team in process workflow improvement initiatives.
Requirements
Candidate must possess at least Diploma in Advertising/Media or equivalent or any related certificate.
At least 1 Year(s) of working experience in the related field is required for this position.
Coordinate between design teams, copywriters, and other content creators.
Audits and analyses social media presences.
Develops engaging, creative, innovative content for regularly scheduled posts, which enlighten audiences and promote brand-focused messages.
Analyses social media campaigns with tracking systems to gather visitor data and determine efficacy and areas for social media campaign improvement.
Works with other departments to develop social media timelines coinciding with new product releases, ad campaigns, or other brand messages.
With an open mind to accept feedback and comment from others.
Monitors and develops reports on competitor activity within social media spaces.
Pleasant personality, attentive to details, good communication & teamwork.
Responsibilities
Responsible Monitor company social media accounts management.
Responsible to respond to comments and feedbacks from company social media.
Coordinate with other related departments for any project announcement and update through the company's social media.
Manage and schedule for posting.
Self-management makes sure the project assigned is on track.
Teamup with team members upon live streaming event interact with the audience.