About SMM
Establish in 2002 SMM education group is parent company for both MRC & 3Q programme. With an expanding network of more than 1000 centres in Malaysia and Singapore, SMM Education Group is one of the leaders in providing a wide range of premier, innovative and interactive well-researched programme in relation to the enhancement of mental ability, especially the right hemisphere of the human brain for students.
At SMM Education Group, we aim to develop a whole child. With the emphasis on "all-round education', the imparting of knowledge is no more than a basic element in teaching. To help students lay the foundation of success; SMM's long-term approach to Research and Development, to ensure we develop the best education system which inclusive of academic, enrichment programme and educational services.
Our unique 3Q system and SMM Methodology are approved and registered with both the Ministry Education of Singapore and Malaysia. We strongly believe our system will benefit our children's lifelong learning. In addition, our "Learn through play, play through learn" philosophy that embedded in our system and making the process of learning is fun and easy for our children.
As educators, we constantly look into future to see what our students will need, and shape our curriculum, our methods and systems towards meeting those needs. For example, our unique Flash Card and "Flazzle" Card Management System which facilitate in word recognition, word usage and memory process has shown significant results among the children.
We're also making significant efforts in our educational services. We always constantly explore ways to unleash our pupil's multiple intelligences, both within and outside the classroom. Therefore, one of the biggest events of the year is 3Q Kids, MRC Kids & JSP International Talent Competition. This is the platform created to stimulate their creativity and develop their potentials so that they can cultivate an active and independent life-long learning capacity. Only in this way, we can truly equip our students well to cope with the rapid social changes. Every year, we have more than 5000 pupils participate in this event.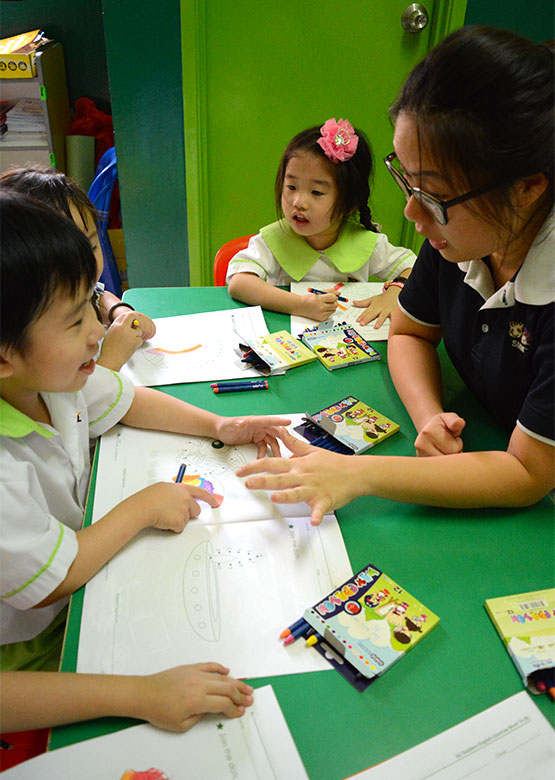 Mission
Dedicated to Whole Brain Development, committed to N.E.E.T development while modelling a fun & easy life

Vision
A world-class whole brain education visionary organization

Values
Caring, Harmony, Excellence, Potential, Dignity, Integrity, Growth, Quality